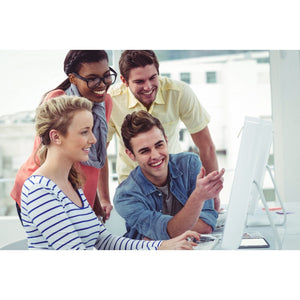 Accreditation Pack (Certificate in Personal Training - UAE only)
This is a comprehensive pack providing essential information for all training providers that can be personalised and adapted to suit your own needs:
1. Qualification syllabus for the Certificate in Personal Training:
The syllabus covers all the learning aims and outcomes for Personal Trainer that you will need to ensure your qualification meets the ICREPs Global Standards.  Within the syllabus you will see a checklist that will guide you through "mapping" your content to the standards. The qualification you submit must cover 100% of the learning aim and outcomes.  
Please note: PD:Approval has a ready-made learner manual to save you time. If you would like to know more, please contact us at repsuae@pdapproval.com.
2. Learner Assessment Pack:
A full learner assessment pack is provided for you to brand as your own and provides the learner with everything they need to know about how they will be assessed for this qualification.
3. Tutor Assessment Pack:
This contains contextualised mock multiple choice questions (MCQs) with a marking sheet containing answers.
Each accreditation pack also contains the following to support you whilst compiling your submission:
4. Resource Bundle:
The Resource Bundle contains information and templates for the following areas of your accreditation submission and must be used in conjunction with the processes that you run internally:
Administration Pack: a template pack that you can tailor to your own organisation, detailing the internal policies and processes that you should have in place

Tutor Pack: everything the tutor needs to run the training, such as a lesson plan template, tutor self-reflection form, PARq, informed consent form etc.

Learner Pack: everything you need to provide the learner before, during and post training, including a guide to producing your learner manual.

Assessment Pack: a set of templates to use in your assessment process, such as assessor feedback form, invigilation checklist, practical observation checklist etc.

Quality Assurance Pack: a set of templates to use in your quality assurance process, such as a sampling plan, team roles and responsibilities matrix, interview questions for learners etc.
Accreditation Guide:
This guide will support you through the application process and covers all the evidence that you will need to provide in order to meet our requirements. The guide will also help you to understand the application process and the timeframes, as well as signposting you to additional support should you need it.
Disclaimer: By purchasing the Accreditation Pack, you (either as or on behalf of the training provider) understand and agree that the documentation it contains is for guidance and support only and is not legally approved. The documentation requires that you (either as or on behalf of the training provider) amend it to meet the accreditation needs and reflect the training provider's branding. Once amended, the documentation will be your (the training provider's) intellectual property and the contents your (the training provider's) responsibility.